Events
We are currently not able to host physical events, but we have a range of online events for our community to get involved with.
EdTalk: The Transgressive Female in Early Modern Literature
Date: 1 December, 6 pm
The second edition of our EdTalk series will take place on Tuesday 1 December; it will be hosted by Assistant Headteacher Shelagh O'Connell, and will be titled The Transgressive Female in Early Modern Literature. Renaissance literature depicts transgressive women as dangerous and destabilising - but can Shakespeare, Webster and Milton be seen as proto-feminists? You can sign up here.
Vaughan Parents Association: Quiz Night
We are delighted to invite you to our online Quiz Night for all Vaughan families on Thursday 10 December at 7.30 pm. The Headmaster will be Quizmaster for the evening, and entry is £5 per household. You can buy your place on Parent Pay.

We recommend that you have two devices available - one to join the Zoom, and one to answer questions on - further details will follow to those who sign-up.

May the best team win!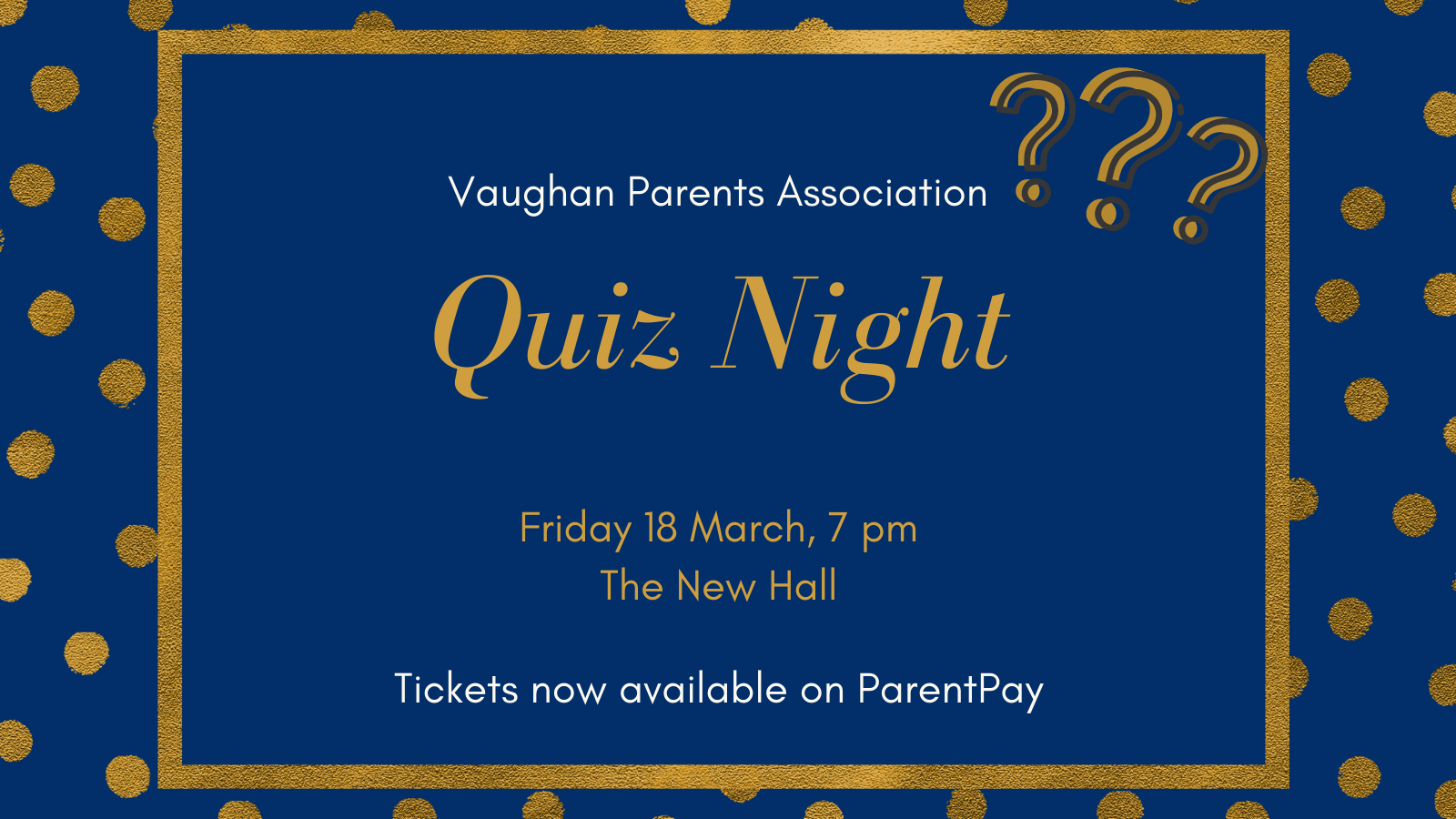 Virtual Carol Service
Please join us for an evening of celebrating the birth of Christ on Thursday 17 December. The Headmaster and Monsignor Reader will be hosting a Zoom call from 7.15 pm to introduce the occasion, where families can watch (and sing!) along together.

If you are unable to tune in live, the video will remain on the Schola's YouTube channel. If you wish to attend the Zoom, you can sign-up here (this is optional - the video will still be available at 7.30 pm for all to watch).

The Schola's latest album is still available for listening and purchasing here.